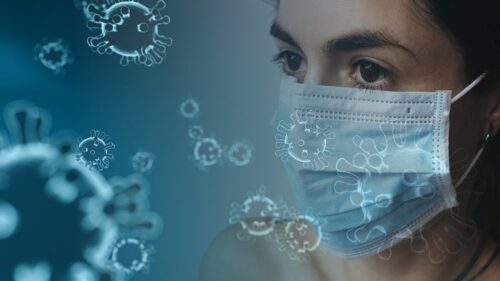 Are you being tested for COVID-19?  Consider joining a clinical research study, sponsored by Kaleido Biosciences, Inc.
This study is for adults, 18 and older, who are being tested for COVID-19 infection. The goal
of the study is to help researchers learn more about COVID-19 and the safety of a study
food product for people with COVID-19 who have mild-to-moderate symptoms that they
can manage at home.
About the Clinical Research Study
Study participants who test positive for COVID-19 will receive at no cost:
The chance to take study food product that could potentially help support your immune system
*Note: some study participants will not receive the study food product
Outpatient study care at home via telemedicine visits and phone calls from healthcare providers on the study team
Supplies to help you care for yourself at home, such as a touchless thermometer and pulse oximeter device
Opportunity to support COVID-19 research and possibly help others with COVID-19 infection in the future
PARTICIPATION REQUIREMENTS
*To qualify, you must sign up within a very short timeframe after your COVID-19 test.
Sign up for the COVID-19 Drink Study