COVID-19 Inhalation Study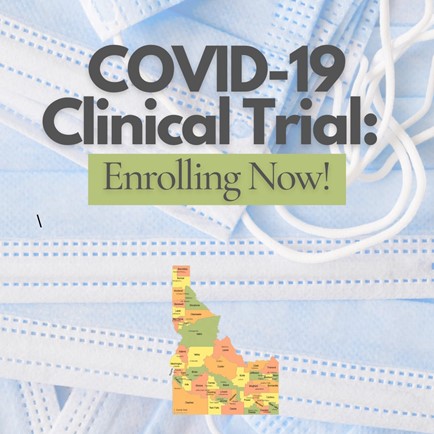 Are you being tested for COVID-19?  Consider joining a clinical research study testing a new inhaled medication.
The goal of the study is to help researchers learn more about COVID-19 and the safety of a study
inhaled product for people with COVID-19.
About the Clinical Research Study
Study participants who test positive for COVID-19 will receive at NO COST:
Outpatient study-related care that includes follow-up COVID-19 testing.
Compensation for study-related time and reimbursement for travel.
Opportunity to support COVID-19 research.
PARTICIPATION REQUIREMENTS
*To qualify, you must sign up within a very short timeframe after your COVID-19 test.
Sign up for the COVID-19 Inhalation Study