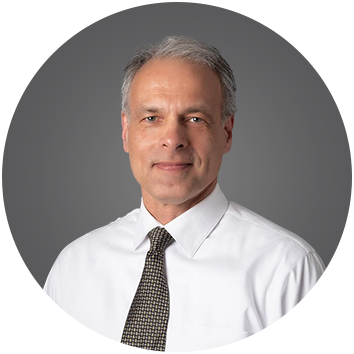 Dr. Richard Radnovich, D.O.
Dr. Richard Radnovich is a nationally known instructor, researcher, author and expert on soft tissue injuries, pain management and injection techniques.
Board-certified in Sports Medicine, Family Medicine, and  Osteopathic Manipulative Treatment, Dr. Radnovich earned his medical degree from Ohio University, College of Osteopathic Medicine, where he was awarded the prestigious Student Physician of the Year Award, the Ohio Medical Education & Research Foundation Achievement Award and the Alumni Professional Activities Award.  After finishing his specialty training, he was elected to the Ohio University Alumni Board of Directors.
Having worked more than 5,000 hours in Emergency Departments ranging from inner city regional trauma centers to Mountain Home Air Force Base, to rural community hospitals, Dr. Radnovich understands and appreciates the importance of emergency treatment of pain and injuries.
Dr. Radnovich maintains faculty appointments at the Idaho State University, University of Washington and Ohio University. He is an attending physician at the Family Practice Residency of Idaho, where he teaches in both the family medicine and sports medicine clinics.
Clinical research is another way that Dr. Radnovich can provide better care for his patients. He has designed pioneering studies on a patch that relives pain for musculoskeletal injuries, and a device that relieves knee pain for months at a time. He  has been a principal investigator on numerous other research projects for pharmaceutical giants Johnson and Johnson, Pfizer and Purdue; these studies tested new treatments for conditions like back pain, shingles and arthritis.
Dr. Radnovich is also politically active, serving in the Idaho Medical Association's legislative body, the House of Delegates, the Idaho Osteopathic Physician Association Executive Committee, and was nominated to serve on the Idaho Board of Medicine. He is also active in his community, serving on the College of Western Idaho, Foundation Board as the chair of Grants the and Scholarships Committee. He was the first medical director for the Nampa Fire Department and has been the  house doctor for the Idaho Center since 2002.
An intrepid athlete himself, Dr. Radnovich especially enjoys skiing, rafting and running in the northwest.  He is a member of the Bogus Basin Ski Patrol. For years, Dr. Radnovich volunteered his skills at the New York marathon and other athletic events.