A Familiar, Caring Face At Our Boise, ID Pain Research Clinic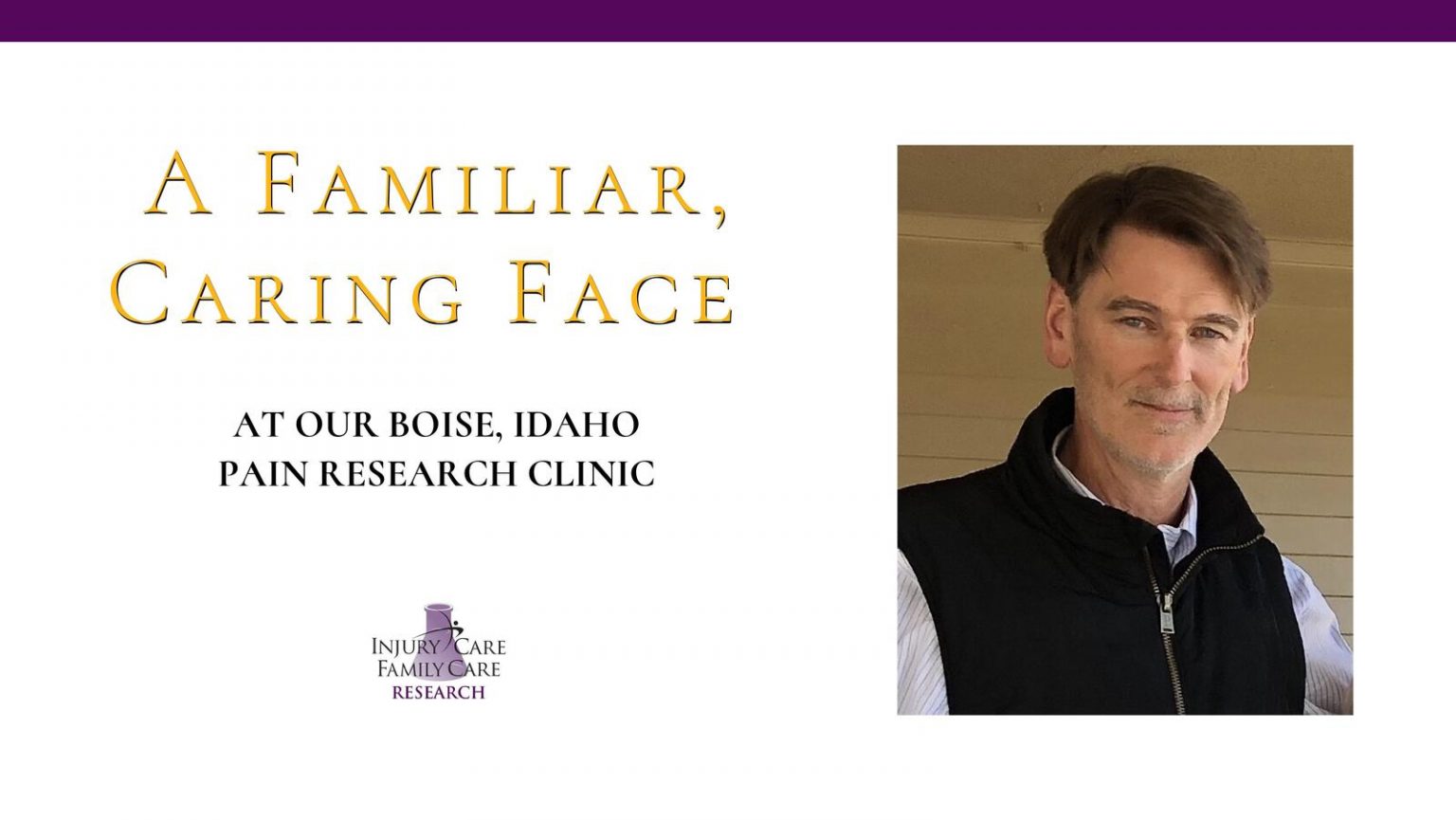 Do you recognize Dr. Daniel Marsh, MD?
He has actually partnered with the Injury Care Research clinic team for a number of years now… When he isn't providing excellent care to our chronic pain research study patients, he enjoys exploring the great outdoors of Idaho, spending quality time with his family, and attending his children's various after-school activities.
A Doctor Truly Dedicated to Providing Pain Management With Distinction
Dr. Marsh is a graduate of University of Alabama in Birmingham medical school. He is fellowship trained and board-certified in:
Physical Medicine
Rehabilitation
His Pain Management sub-specialty is perfect for providing compassionate, dedicated care to our chronic pain research study participants. Dr. Marsh makes it his mission to restore his patients' functional ability, reducing their pain, and enhancing their quality of life. At his local practice, Exodus Pain Clinic, he passionately cares for patients with physical impairments, disabilities, and all manner of painful conditions.
A Skilled Provider Bringing Top Notch Techniques to Chronic Pain Patients In Boise, ID
Dr Marsh is clinically qualified to assist with many of the studies we conduct at Injury Care Research including:
Chronic back pain clinical trials

Chronic joint pain clinical trials

Arthritis clinical trials
Fibromyalgia clinical trials
Diabetic peripheral neuropathy clinical trials
At Exodus Pain Clinic, he performs multiple cervical, thoracic and lumbar interventional medicine techniques, including:
TESIs
ESIs
Medial Branch Blocks
Lumbar Radiofrequency Ablation/Rhizotomy
SI joint injections
Peripheral joint injections
Expertise in the most modern medical technology matters when delivering these interventions. However, Dr. Marsh also believes the very best care is rooted in the basics, and that kindness should play a key role when delivering care to his chronic pain patients.
The Perfect Partnership to Provide Boise, ID with Safe & Effective Pain Research
We believe that Dr. Marsh's combination of cutting-edge techniques and beneficent bedside manner are a perfect match for helping us meet the Injury Care Research & Family Care Research mission. Like the rest of our team, Dr. Marsh is committed to providing the highest quality care in an effort to advance the development of new medications and, ultimately, revolutionize modern healthcare management.
To learn more about Dr. Marsh or the rest of our team, please visit: https://injurycareresearch.com/about/