A"Greater Gift" to Global Health Starts With YOU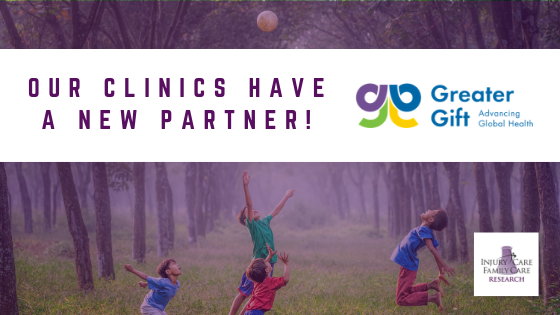 Thinking about participating in medical research at Injury Care Research and Family Care Research? Your efforts will now make an even larger impact on global health, thanks to Greater Gift. 
Injury Care Research and Family Care Research clinics have proudly partnered with Greater Gift, a nonprofit organization with a mission "to reward the patients in clinical trials and the research professionals who support them."
Greater Gift celebrates the tremendous impact patient volunteers and clinical research professionals make on the future of medicine.  Founder Jennifer Byrne believes in "The Magnitude of Gratitude" & that it is crucial to immediately recognize research study participants' contributions. This goal is accomplished by donating a life-saving vaccination or nutritious meal to a child in need on behalf of each clinical trial participant enrolled in a study at a partnering research clinic. 
Since 2010,  Greater Gift and partners, such as Gavi, The Vaccine Alliance, have helped honor 111,382 clinical trial participants with a 1 for 1 match of 111,382 vaccines to children in need worldwide. Additionally, Greater Gift was able to reach more than 450,000 children who reside in food-insecure households with contributions to over 160 food banks, & partnering with Feeding America's National BackPack Program.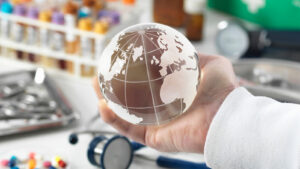 What Does This New Partnership Mean For Boise, Idaho Residents Who Want to Participate in Medical Research at Injury Care Research or Family Care Research?
There are many benefits to joining a trial at our Boise, Idaho research clinics. There are many benefits to joining a trial at our Boise, Idaho research clinics. 
Patient participants often tell us that they are honored to assist in the development of innovative treatments for other people who suffer from the same health conditions. However, they don't always get to see the effects of their participation until years later, if at all.
Partnering with Greater Gift means that clinical trial participants at the Injury Care Research and Family Care Research clinics in Boise, Idaho will not need to wait until the distant future to see a positive impact from their efforts. The "ripple effect" of your dedication will begin with a single child's life and end in greater global health, even if the drug or device being tested doesn't eventually make it to market.
The vaccination or meal will be donated in your honor and your name, yet will cost you nothing but your time. Our patient participants will NOT be expected to pay any charges or fees associated with the donations. There will be NO major changes in the existing processes for enrolling and participating in a clinical trial at either of our Boise, Idaho research clinics. However, you will spend approximately 30 extra seconds at your initial exam to receive a certificate recognizing your gift – a small price to pay for a HUGE impact on a child's life and global health at large.