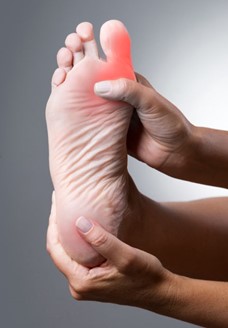 Clinical Research Study for those suffering from tophaceous gout.
If you suffer from tophaceous gout may qualify for a clinical research study.
Gout is a very common form of inflammatory arthritis.

Gout is caused by chronically elevated uric acid and can result in urate crystals forming in and around the joints.

The masses of these crystals at the joints can form tophi and often looking like swollen nodules
About the Clinical Research Study:
 Study participants who qualify will receive at NO COST:
Outpatient, study-related care that includes a CT scan of the tophi on the hands, feet, or knees where applicable.

Compensation for study-related time and reimbursement for travel. 
PARTICIPATION REQUIREMENTS*
If you are interested in taking part in this study, we are searching for people who:
Are 18 to 75 years of age

Have a history of gout and have at least one tophi located on the hands/wrists and/or feet/ankles.
*There are other criteria that you will need to meet to qualify, which the study team will discuss with you.
Interested in Placing a research study with Us ?
Please fill Out the form below